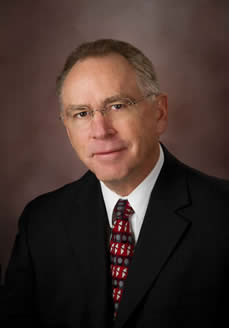 Email cdearden@co.weber.ut.us
Web: www.co.weber.ut.us
Phone: (801) 399-8588
FAX: (801) 399-8305
Craig and his wife, Sheryl, have been married 33 years. They have 3 children, Tricia 31, Jarrod, 28, and Dawnell 24 (all married), and are the proud grandparents of 9 grandchildren.
Craig received an Associates of Science, with a Major in Criminal Justice from Weber State College in 1978. He received a Bachelors of Science with a Major in English from Weber State College in 1983.
Craig worked as a Police Officer/Sergeant for Pleasant View City from 1974 to 1980. At that time he became the Chief of Police in North Ogden City and held that position from 1980-1981. He was a Police Officer/Detective at Weber State College from 1981 to 1983. Deciding on a change of pace, he taught at the Weber County School District for the next three years. From 1986 to 1990 he again worked as a Police Officer/Sergeant for Pleasant View City. In 1991 he was elected as the Weber County Sheriff and held that position until 1997. At that time he was appointed by Governor Leavitt to the position of Commissioner of Public Safety, for the State of Utah. In that position he was responsible for the management of all Public Safety agencies in the State of Utah with over 1100 employees and 15 divisions, including the Utah Highway Patrol, State Emergency Management, State Fire Marshal's Office and State Driver License Division. In 2001 he was employed by Weber State as Director of Public Safety where he worked until the first of January, 2005 when he was sworn in as a Weber County Commissioner.
Craig has expressed his appreciation to the citizens of Weber County for their support and is looking forward to working on their behalf.