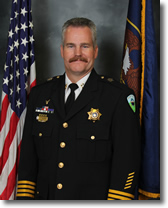 Sheriff
Terry Thompson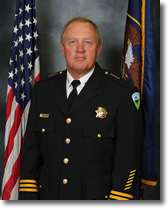 Undersheriff
Kevin Mcleod

"The Weber County Sheriff's Office is a law enforcement organization. Our mission is to protect life and property through professional and innovative services. This is accomplished in partnership with citizens and communities within Weber County"

---
4-10-2013 -- Increase in Burglaries
We are currently seeing a high increase in vehicle burglaries throughout Western Weber County.

---
3-19-2013 -- Sergeant Hutchinson
Utah Sergeant Takes Fire to Rescue Downed Team Members

---
1-24-2013 -- Utah Sheriff/'s Association Letter – Clarification
At no point does our letter insinuate that the executive orders issued by President Obama are unconstitutional. Moreover, it should be noted that state peace officers are under no obligation to enforce presidential executive orders—

---
1-22-2013 -- City Contracts
The following summary is an effort to assist Weber County residents to better understand the nature of the current re-evaluation of law enforcement contracts between contract cities and the Weber County Sheriff's Office:

---
1-22-2013 -- Utah Sheriff Letter
Letter to President Obama

---