<-- Go Back
5-26-2014 -- DEPUTY RECEIVES PRESTIGIOUS FOOTPRINT AWARD
May 24th, 2014 – Deputy Cortney Ryan was recently honored by the local chapter of the International Footprint Association as their 2013-14 Officer of the Year.  The Footprint Association recognizes officers who consistently demonstrate the qualities of outstanding police professionals.

The Association "encourages fellowship, respect, cooperation and helpfulness between all arms of law enforcement and all individuals, businesses, persons and professionals.  Their goal is to promote the welfare and enhance the happiness of its members and communities, and to champion the true spirit of Americanism."

Deputy Ryan was selected because of his passionate and dedicated work while serving as a school resource officer for Rocky Mountain Jr. High School in West Haven.  Deputy Ryan consistently goes above and beyond the call of duty in fostering a positive relationship with the students and schools he serves.  In addition to his regular duties, he can often be seen playing dodge ball with the special education students, or jumping rope out on the school grounds with the kids.  His commitment also extends outside of the Jr. High to the surrounding elementary schools where he teaches the N.O.V.A.  He has also been instrumental in developing a school safety action plan as well as working on the "We Care" program. 

Sheriff Thompson and Deputy Ryan's family were on hand when he received the award.  The Sheriff's Office wishes to thank him for his stellar service to the office, schools, and the communities he serves in.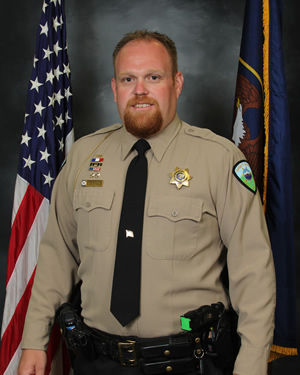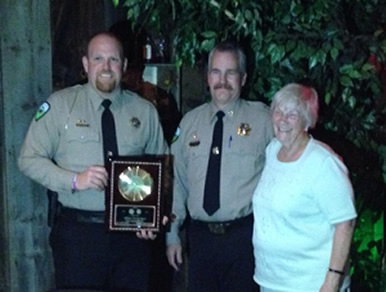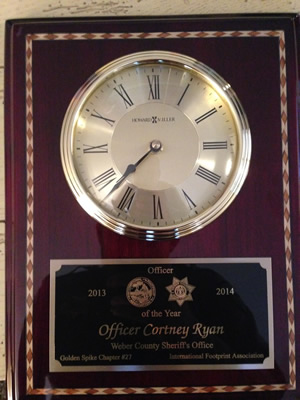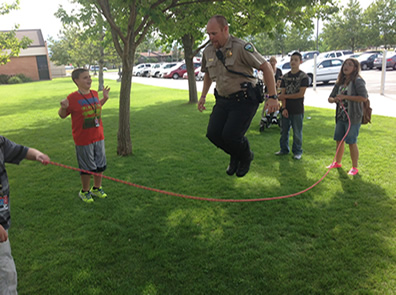 Donate to the
Weber County Sheriff's Foundation